Web Design | Orange County
When it comes to design and the reflection of your business, product, and brand, your website is no different from any other medium. The same key elements are used – yet a website must be unique and engaging enough to stand out from the crowd. Look no further than Twelve12 for premium website design in Orange County.
Your website is literally your business's best friend and hardest working employee. It is open for business every minute of every day, and every piece of information pertaining to your company, product, and brand is there to be found by people the world over. There is, however, stiff competition all over the internet – so you want your website to be something quite remarkable and memorable.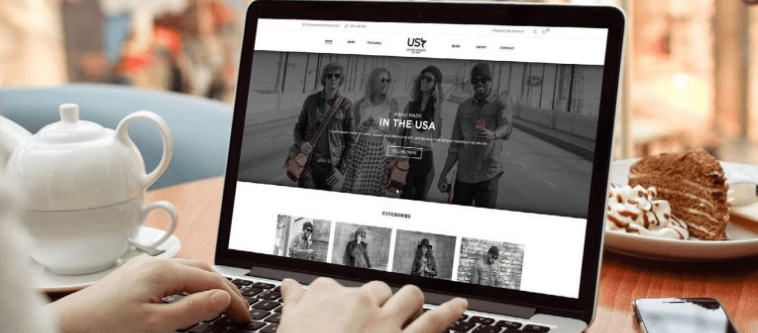 Have you cultivated the perfect image for your business? Perception is everything and branding is the way you depict yourself and what you do.
Twelve12 is right here to work with you, offering local Orange County branding services to understand and bring your business identity to life.
Your brand is the presence your business has in the minds of consumers. It is an intangible concept that helps people identify your company, your products and services, and the people who represent you. Much more than your logo, slogan, or color scheme, your brand is the complete expression of your unique character, and it shapes people's perception of you, creating an emotional association that speaks directly to the consumers you wish to target with your overall marketing strategy. The right branding strategy can completely transform your business and drive more targeted traffic your way than ever before.
Twelve12 takes a collaborative approach to your branding in Orange County. We take great pride in our work and our expert team of digital marketers and designers has the insight, marketing experience, and creative flair to work with you to understand your business and your goals, and to help conceptualise and implement the right branding strategy to increase your business exposure, generate more leads, get you seen as you see yourself, and grow your active customer base.
WEBSITE DEVELOPMENT
Website Development refers not to the design of your website, but to the "behind-the-scenes" operation of your site. Some websites may look great on the surface, but contain errors in the background which negatively impact on user experience and ranking. Twelve12 creates and develops websites which not only look amazing, but deliver seamlessly at a superior level for usability, longevity, and power.
E-COMMERCE
Designing a user-friendly e-commerce site is critical for your customers to easily purchase your products. With a solid backend allowing you flexibility, your e-commerce platform with Twelve12 will be seamless.
WEB & MOBILE APPS
With over 2 million apps on the market, your next great idea needs to really stand out to get any traction. We'll help you with design and programming for a user- and download-friendly experience that will get attention.
Give us a call to have a chat about your branding vision or arrange to meet with us.
work with us
some our
web design

projects here